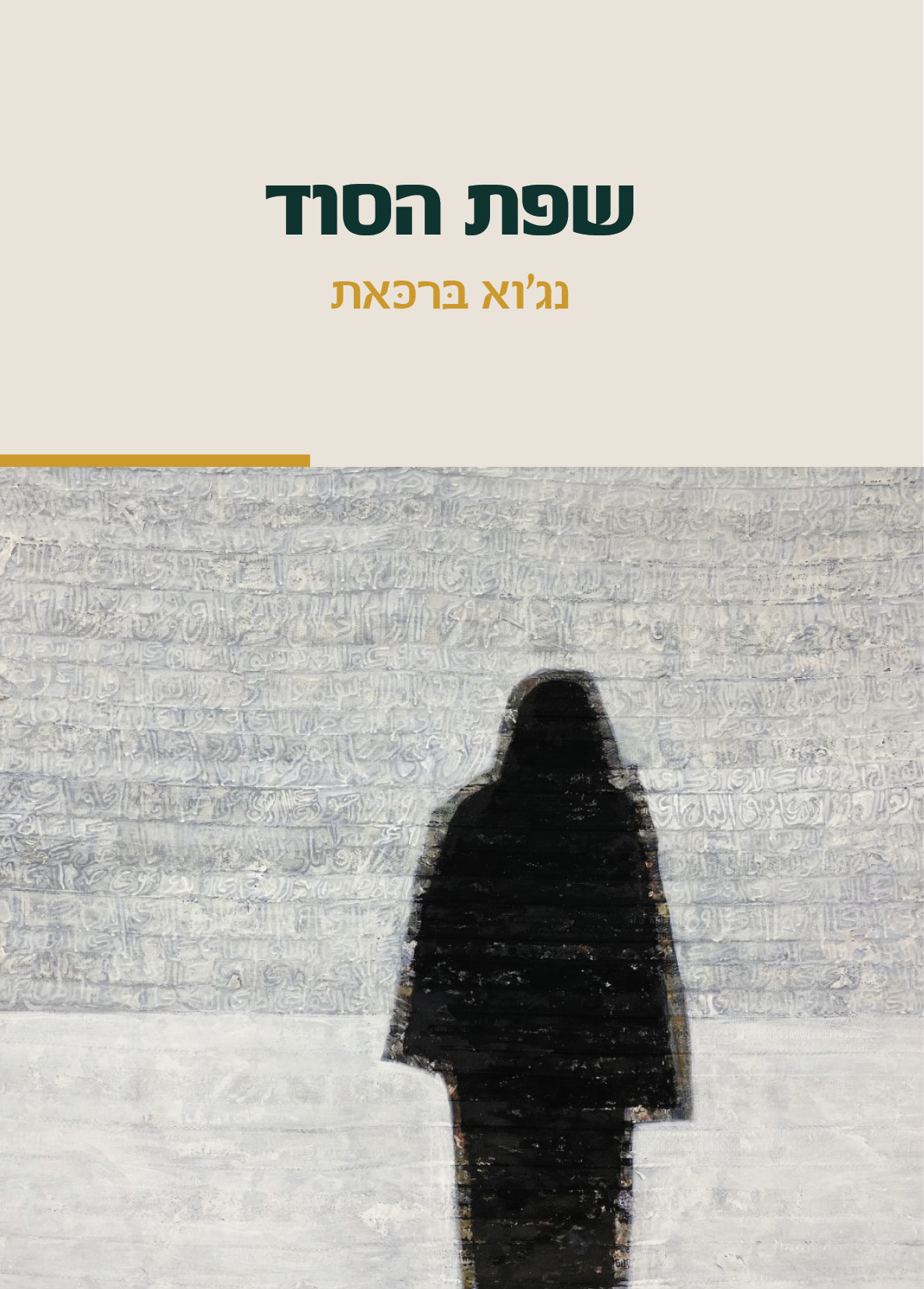 لغة السر The Secret Language
Najwa Barakat

Alyusr vilalge was just like its name: It was always serene and calm and throughout its history never experienced any commotion. All its inhabitants were illiterate and never saw a printed book in their lives, or any other thing beyond the boundaries of their village, which was a seven-hour journey from the district capital. The district authorities never heard about them because of their humility, nor did they ever hear about the authorities except on rare occasions from passersby. Until that fateful night when everything changed. The investigating officer who was sent by order of the district governor was exposed to hair-raising stories of robberies, murders, and unexplained poisonings. The villagers voiced strange utterances, the veins in their necks bulged with rage, and they beat each other while cursing, weeping, and threatening each other. What was the connection between all that and the enormous amounts of paper that were used up, the mysterious tablet that was stolen from the sanctuary of a Sufi fraternity, and the strange language manufacturers who were composing a dictionary on the science of letters?
The Secret Language is a philosophical thriller in which the Lebanese novelist Najwa Baraka explores the Babylonian curse that threatened the villagers' fate and transformed language into a bloody drama. Barakat examines the limits of language and faith through mythology, Sufi mysticism, theology, linguistics, and philology. All these are the scaffolding of a modern novel in which she transforms language from the subject of the story to its object, and underlying which is the question, Does a language exist with which it is possible to speak about language?
Translation: Kifah Abdel Halim and Bruria Horowitz | Literary editing: Dafna Rosenblit |
Copy editing: Amira Binyamini-Nevo
Purchase