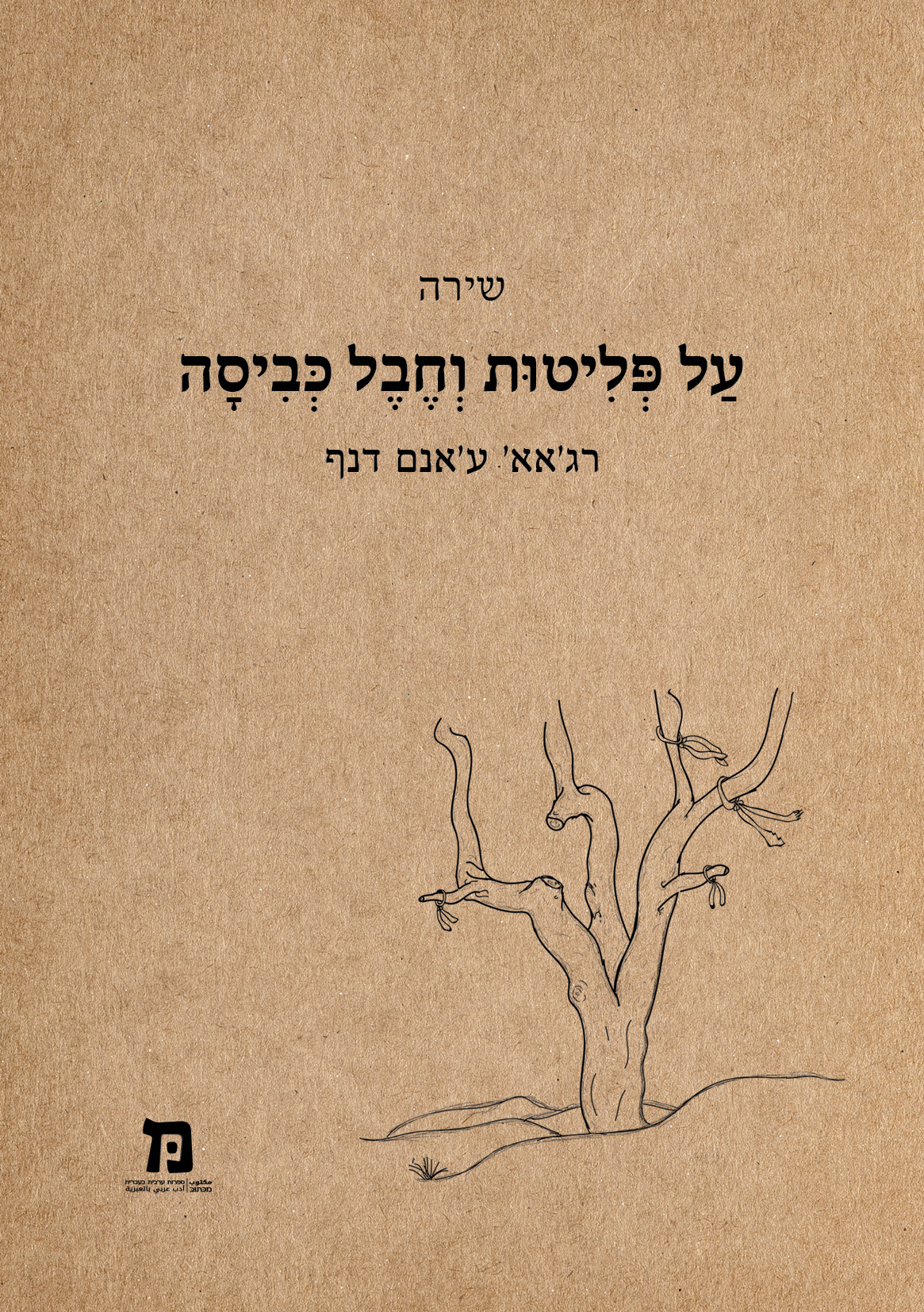 On being a refugee and laundry lines
Rajaa Ghanem Danaf

A dozen poems by poet Rajaa Ghanem Danaf. This collection introduces the Hebrew reader for the first time to her deep and clear poetic voice. Poems that are a women's coming of age journey in landscapes of uprooting, displacement and the refugee experience. The poems in this booklet express the struggle between passion for between the collection of heritages and legacies that are millstones and at the same time treasure troves. Ghanem Danaf's imagery moves naturally between the personal and indiscreet and that which was forcefully engraved by power and bloodthirsty leaders.
Rajaa Ghanem Danaf was born in Damascus in 1974 to a family of Palestinian refugees. She returned to Israel in 1995 after the Oslo Accords. She began writing poetry in the 1990s and published two poetry collections. Many of her articles on literature and art were published in a variety of local and international journals.
The booklet is available at independent bookstores.

.Translation and editing team: Idan Barir, Iyad Barghouti, Tami Israeli