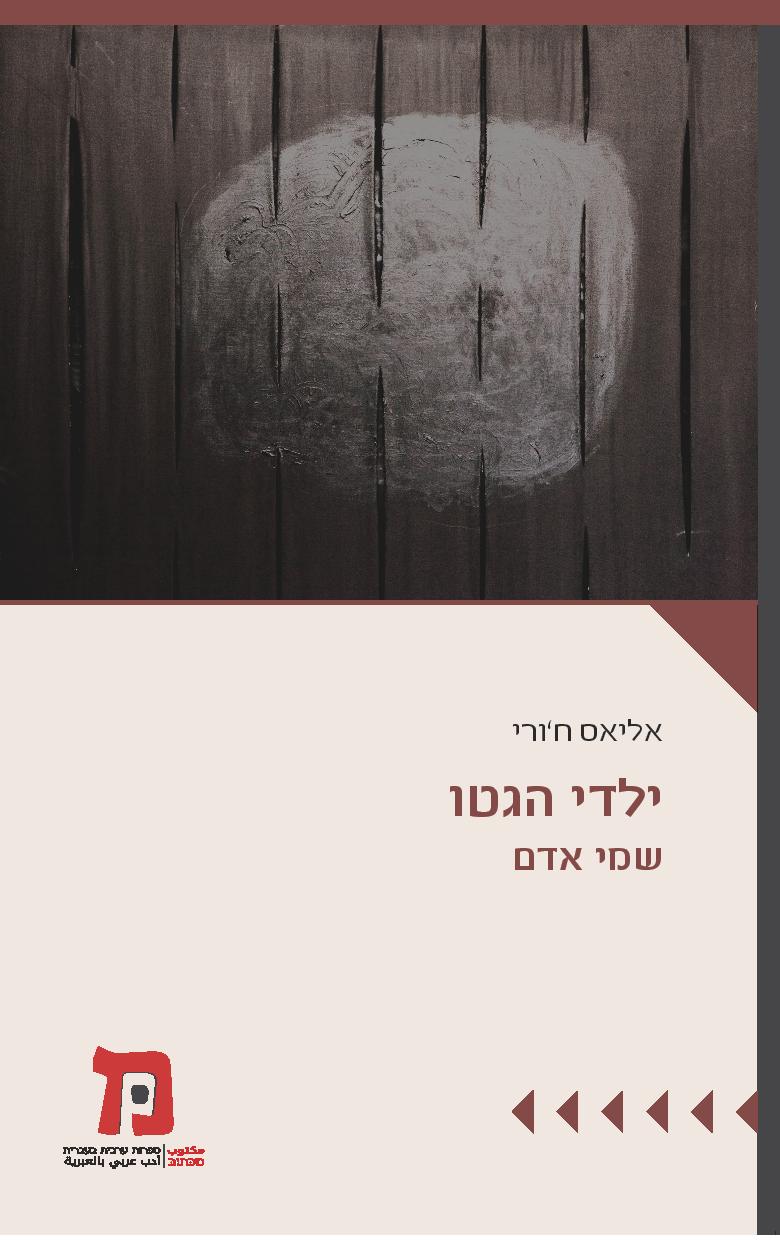 Children of the Ghetto – My Name is Adam
Elias Khoury

"It was after the visit to my restaurant of the Israeli director Haim Zilberman, after he gave me an invitation to the premier of his film Crossed Looks. That evening I saw how the story of my friend Dalia was ripped to shreds. Then I saw that the author of the novel Bab El-Shams was standing next to the bald Israeli director, spreading fictions and lies and presenting himself as an expert on the Palestinian narrative."
Adam, the narrator, is a Palestinian citizen of Israel in his fifties who immigrated to New York after giving up the vision of an Israeli state and is torn between Arabic, the mother tongue into which he was born, and Hebrew, which he chose as his father tongue. His life, which winds between crossed linguistic and artistic identities, led him along a bumpy path until his unexpected death. Adam leaves behind fragmented pieces, patchworks of truth and fiction, words and reflections of words, stories and musings, poetry written as prose, prose as poetry—a variety of genres and means of transmitting them that add up to a multilevel novel that bamboozles its readers. What, after all, is the thread that unites the plot? One could say— the Holocaust and the Nakba, the split identity of the Palestinians in Israel, the ghetto in Lod, silence and testimony, history and historiography. But before all of these lies the language that burrows inside itself, exposing its clods of earth and revealing its wounds in the journey toward memory.
"Adam did not decide whether to extricate himself from silence and turn memory into words. He remained standing on the threshold of speech, between the nobility of silence and the need to be saved from it through words. True, silence is a kind of death, but so too is speech itself." (Raef Zreik, al-Quds al-Arabi)
Elias Khoury (b. Beirut, 1948) is one of the most important contemporary Arab intellectual writers. Thus far he has published twelve novels and three plays, and his books have won many awards and have been translated into many languages. Today he divides his time between Beirut, where he edits the journal of the Institute for Palestinian Studies, and New York, where he teaches Arabic literature at New York University. Children of the Ghetto is his sixth novel to be translated into Hebrew.
Translator: Yehouda Shenhav Shaharabani | Translation Editor: Huda Abu Much
Purchase