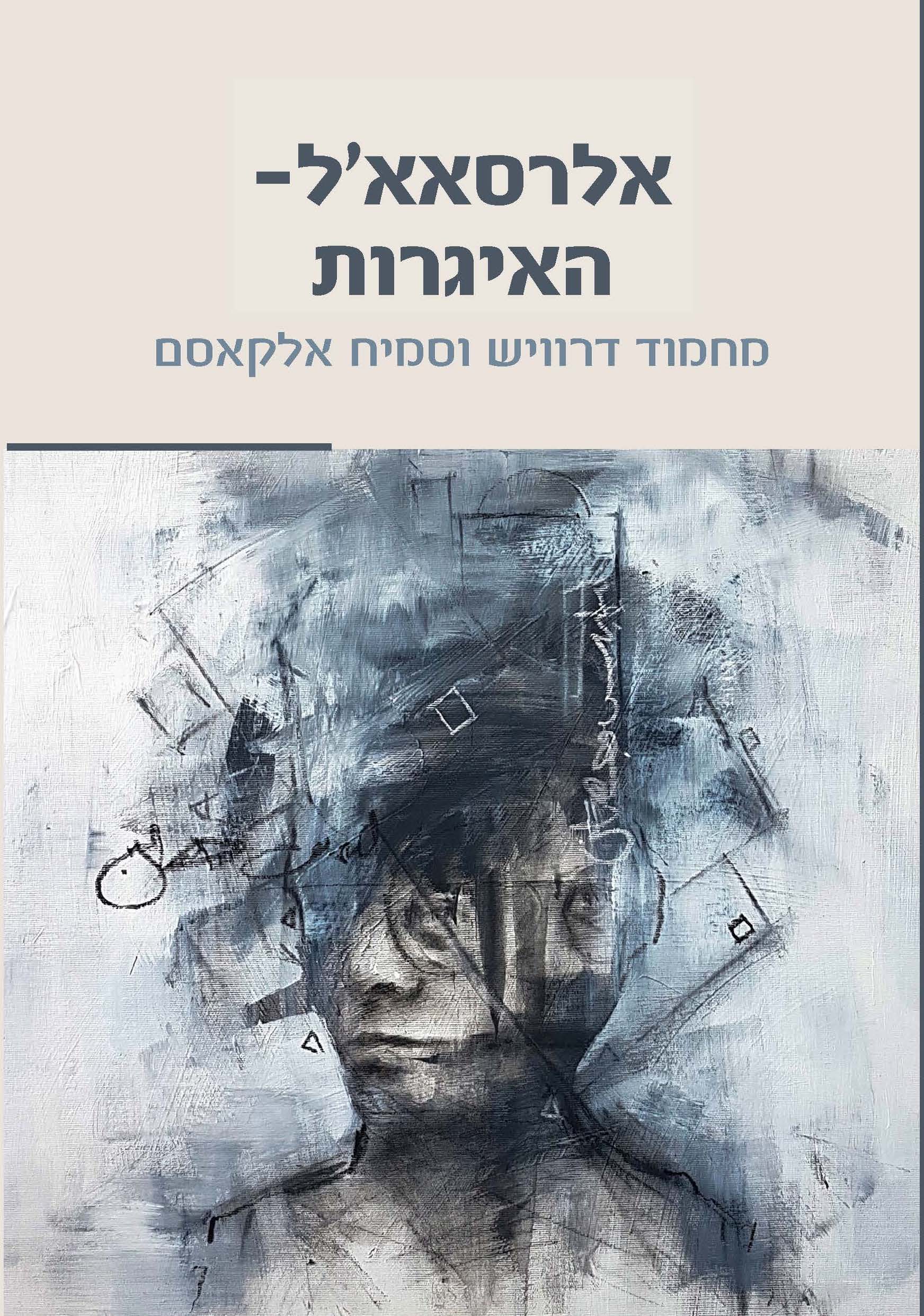 Al-Rasaʾil – The Letters
Mahmoud Darwish and Samih al-Qasim

"The poor mailman who goes back and forth between us like the pendulum of a gigantic clock. Our poor mailman. He took your last letter—your last tear—and then was struck with confusion—how would he transmit it to me?"
For two years, from May 1986 to May 1998, the two Palestinian poets Mahmoud Darwish and Samih al-Qasim exchanged letters that became an invaluable part of modern Arabic literature and poetry. One, who was born in al-Birwa and displaced from his homeland, and the other, from al-Rameh, who was displaced within it, decided to transform the words into a bridge connecting them. Letters about friendship and love, poetry and resistance, the individual and the collective, that also tell the story of a generation of poets—including Rashid Hussein, Abu Salma, Taha Muhammad Ali, Tawfiq Ziad, and others—a generation for whom the question of their place and their location remained conflicted and unresolved. As al Qasim wrote to Darwish: "I am ashamed of myself for having remained, ashamed of you for having left…"
Al-Rasaʾil is a fascinating, self-aware document that examines the genre of the epistolary novel while trying to answer the question with which Darwish started the first letter: "What is the point of an exchange of letters between two poets?"
About translating Al-Rasaʾil: The correspondence between two famous Palestinian poets, Mahmoud Darwish and Samih al Qasim, was first published in Paris in the Palestinian newspaper Al Youm al Saba'a. At the same time, the letters were published in Israel, in the Arabic daily Al-Ittihad, and in 1989 were collected in a volume published by Arabesque in Haifa. Their translation into Hebrew by Dr. Hannah Amit-Kochavi followed their original format, as they appeared in the Arabic press. In 1991 an early Hebrew translation of them (Two Halves of the Orange) was published by Mifras. Now they are being presented to the Hebrew reader with the updated translation of Amit-Kochavi and in the dual-language translation format of Maktoob. The team that worked on the book included Eyad Barghouthy, Tami Israeli, Rotem Raz, and Amira Binyamini-Nevo. A selection of poems—translated by Dr. Nabil Tannus, Idan Barir, Dr. Yotam Benshalom, and Dr. Hannah Amit-Kochavi—has been added, as has a new epilogue by Dr. Raef Zreik.
Mahmoud Darwish is considered the Palestinian national poet and one of the important poets in modern Arabic. He was born (1941) in the village of al-Birwa in the Galilee, whose inhabitants were displaced in 1948 and on whose land a Jewish kibbutz, Yasour, and a Jewish moshav, Ahihud, were erected. Darwish's rich oeuvre fills 30 volumes of poetry and 11 of prose, earning him many awards and translated into many languages. He died in the United States in 2008 and was buried in Ramallah. A museum dedicated to his life and work was erected near his grave.
Samih al Qasim was a poet, writer, and journalist, whose name was linked to the Palestinian struggle. He was born in 1939 in the city of Zarqa (today in Jordan) to a family from the village al-Rameh in the Galilee, where he lived most of his life. His published works include more than 60 volumes of poetry, novels, plays, and translations. Many of his poems were translated into various languages. Al-Qasim died in 2014 in al-Rameh after a long battle against cancer.
Purchase