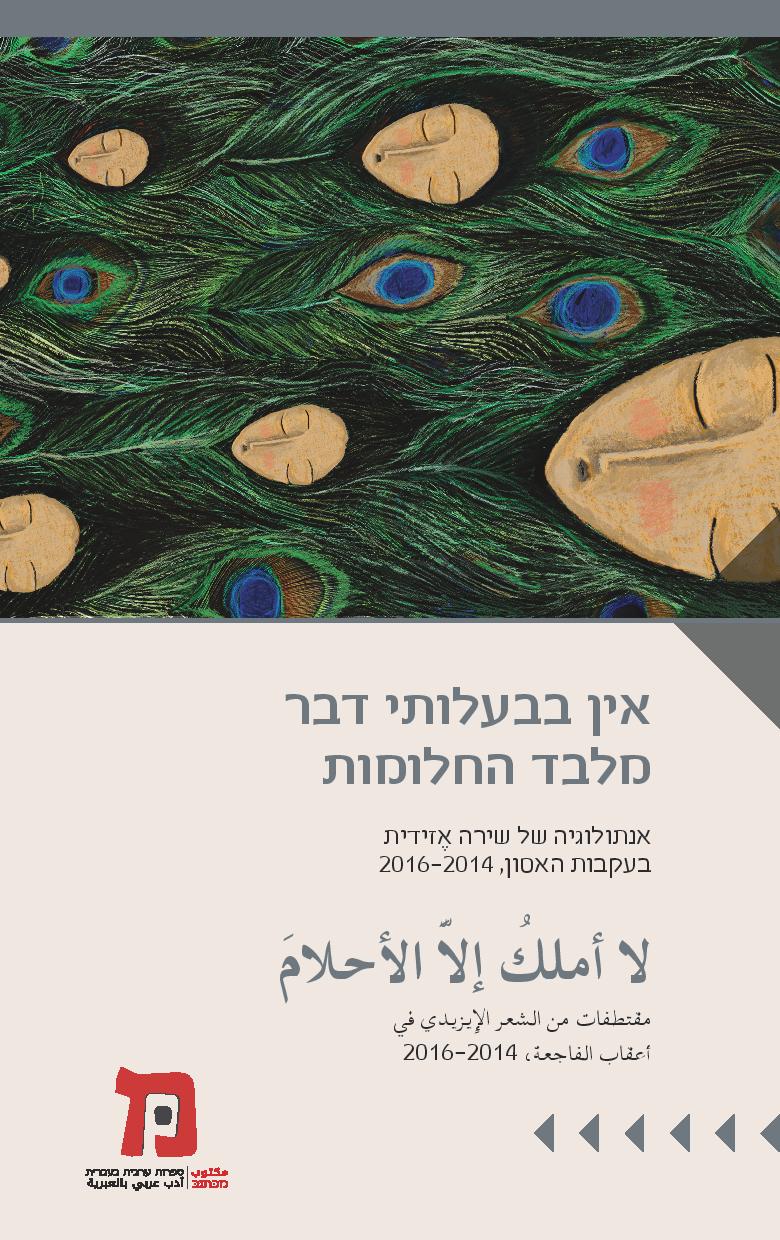 I Own Nothing Save My Dreams
An Anthology of Ezidi Poetry in the Wake of a Genocide

This anthology includes poems written in the wake of the catastrophe that befell the Ezidi community in Iraq in August 2014, when its members were uprooted following the massacre and the brutal war raging in their region. The anthology has a bilingual format: The poems appear in the original Arabic side by side with their translation into Hebrew. For most of the poems, this is their first appearance in both languages. The poems were collected and translated by Idan Barir, a researcher of the Ezidi community.
Translator: Edan Barir
Purchase