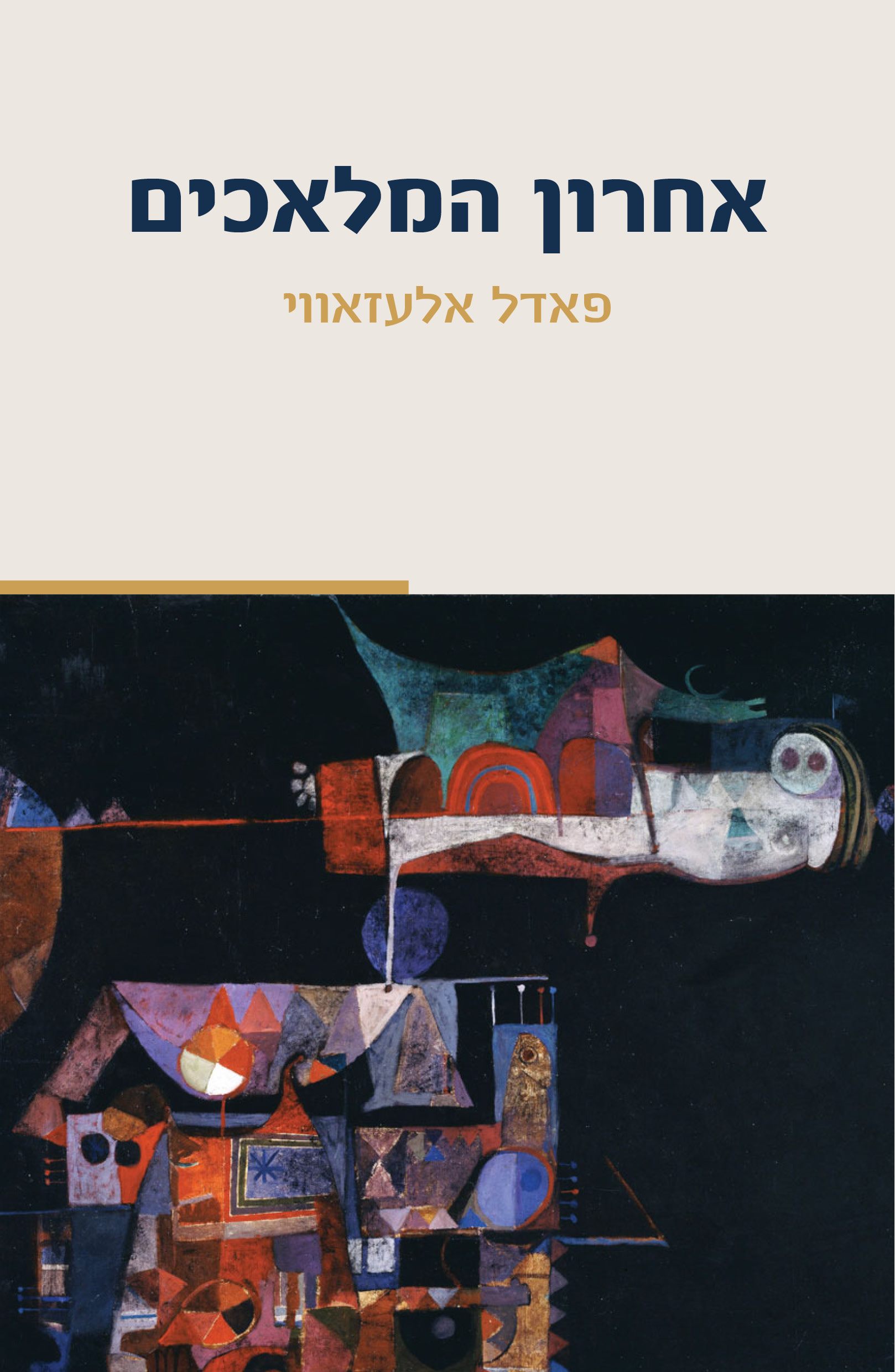 آخر الملائكة The Last of the Angels
Fadhil Alazzawi

In Kirkuk, Iraq of the 1950s, Hamid Nylon tries to seduce the wife of his British boss and buys her nylon stockings, giving rise to the nickname "Nylon" that stuck to him all his life. Hamid Nylon is fired and starts discovering his true vocation, as an Iraqi revolutionary whose future holds great wonders. Hamid's brother-in-law, the butcher Khadr Mussa, known for his underhanded deeds and his opposition to the system, leaves for the Soviet Union to search for two brothers who have been missing since World War I. He returns to Kirkuk from this journey aboard an airplane, bearing riches and glory. The key to the fate of all the book's protagonists lies in the hands of a seven-year-old boy, Burhan Abdallah, who has stumbled upon an old chest in the attic that enables him to speak with three old men dressed in white robes who tell him that they are angels.
The Last of the Angels, with its magical realism, paints a vibrant, humorous, nostalgic, and sometimes apocalyptic picture of Kirkuk, one of the cities with the greatest ethnic, religious, and linguistic diversity in Iraq. And although the story unfolds during the last years of monarchy in Iraq, it is difficult to miss its relevance to other events in the painful history of modern Iraq.
Translation: Idan Barir | Translation review: Muna Abu-Baker | Literary editing: Dafna Rosenblit |
Copy editing: Amira Binyamini-Nevo
Purchase